FSFE Merchandise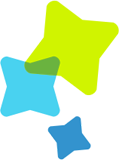 Show your love for Free Software by using and wearing the branded items below. Free Software clothing is a great way of raising awareness within your local community, and each sale helps to fund critical FSFE projects.
IMPORTANT! We are currently moving our items between locations, and orders may be delayed. We'll work hard to make the delay as short as possible, but you can expect up to two weeks additional delivery time.
We also stock a range of stationary, mugs, badges, and keyrings.