Erik Albers
Programme Manager Digital Sustainability & Communication
Erik Albers is Digital Sustainability Programme Manager and Communication Senior at the Free Software Foundation Europe. Responsible for internal and external communication, he is part of the FSFE's PR- , Web- and Community-team. Erik is a happy employee of the FSFE since 2012 and became member of the FSFE's General Assembly in 2016.
Focal points
As Digital Sustainability Programme Manager, Erik designs and directs FSFE's activities related to the sustainability of Free Software. He wrote the FSFE's papers on the sustainability of Free Software, on digital sustainability in international development cooperation, and manages the Upcycling Android campaign. Erik regularly gives lectures on digital sustainability at international conferences.
As Communications Senior, Erik designs the content and guarantees continuity of our communication, website, our campaigns, as well as FSFE's promotional material and our news section. For internal communication he organizes some of our bigger events like the FSFE's community meetings, our CCC assemblies or the FSFE Summit. To relax, Erik likes to grab a booth and visit one of the smaller Free Software events in Europe.
Public speaking and writing
Erik loves to give general talks about digital sustainability, and specifically About the sustainability of software as well as on Freedom to go. Besides working at FSFE, Erik occasionally writes on Netzpolitik.org.
Background
Erik studied politics, sociology, art and media science in Konstanz and Granada. His love for Free Software started in the early 2000's and he is a passionate cyclist. Erik maintains the most comprehensive Free Software events calendar in Europe and philosophizes about Open Source Gardens.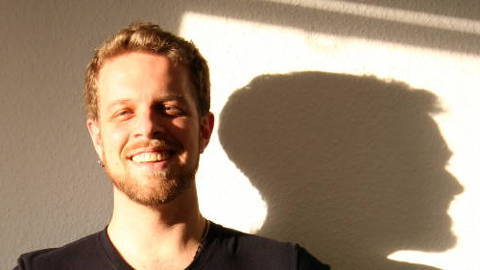 Contact / Follow
Motto: "No one shall ever be forced to use non-free Software."
Audacity (Free Audio Editor), Clementine (Music Player), Clementine Remote (Clementine remote control app), DAVx⁵ (Dav Sync), F-Droid (Free Software App Repository for Android), Filezilla (FTP client), Firefox (Browser), Giggity (Conference Scheduler), Gnome (GNU/Linux Desktop Environment), Geany (text editor), Gimp (Image manipulation), GnuPG (Email encryption), Gtimelog (time tracking application), Hugin (Panorama photo stitcher), Inkscape (Vector graphics editor), OpenShot (Video editor), K-9 (Mobile Mail App), Libre Office (Free Office Suite), Mastalab (Mastodon app), Mastodon (distributed, federated FOSS social network), Matomo (Open Analytics Platform), Nextcloud (Your own cloud), Open Streetmap (Free maps and navigation), Osmand (Open Streetmap Navigation App), RawTherapee (Raw-image manipulation), Scribus (Publishing Tool), StreetComplete (OpenStreetMap gamification), Thunderbird (Email client), Tilda (drop down terminal), Transportr (Public Transport Companion), VLC (Video client), Wordpress (CMS), Zotero (citation and literature management)