Swedish activist receives Nordic Free Software Award 2011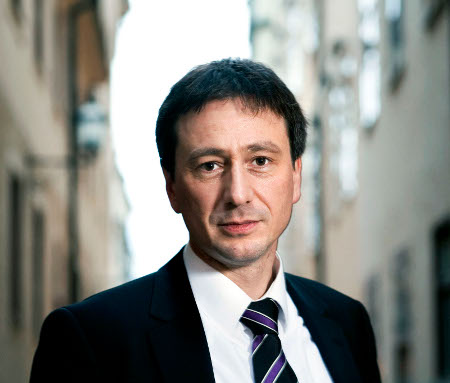 Erik Josefsson.
Photo: Håkan Lindgren
Erik Josefsson is the winner of the Nordic Free Software Award 2011. With the award, the Swedish Foundation for Free Culture and Free Software (FFKP) honours Josefsson for his achievements as a campaigner for freedom in the information society.
"We are proud to honour Erik for the tremendously important work he has done over the past ten years", says FFKP Executive Director Jonas Öberg. "Erik has an exceptional ability to understand and explain the link between policy and technology. We are hugely grateful for his work. He is an inspiration to all of us."
From a career as a professional double-bass player, Josefsson gradually moved to full-time activism for freedom in the information society. He founded the Swedish Foundation for a Free Information Infrastructure (FFII Sweden) in 2004. Listed among Sweden's 30 most influential people during the European debate about software patents in 2005, Josefsson is among Europe's foremost defenders of software freedom.
As an activist in Brussels, Josefsson was instrumental in getting the European Parliament to reject the Software Patent Directive in 2005. More recently, he prevented the EU from passing a law to cut off people's Internet access without due process, and is currently campaigning against ACTA.
Josefsson currently works as an adviser on Internet policies for the Green/EFA Group in the European Parliament. He is busy building tools such as ParlTrack that make the Parliament's processes transparent to citizens. "This information holds real power", says Henrik Sandklef, Vice President of the Free Software Foundation Europe (FSFE). "Understanding how the Parliament works is very important for the Free Software movement. Erik does a great job of explaining software freedom to politicians, and helping freedom campaigners to understand Europe's power structure."
Every year since 2007, FFKP has used the Nordic Free Software Award to honour people, projects and organisations in the Nordic countries that have made a prominent contribution to the advancement of Free Software. Previous winners of the award are Bjarní Runar Einarsson (2010), Simon Josefsson and Daniel Stenberg (2009), Mats Östling (2008), and the Skolelinux project (2007).